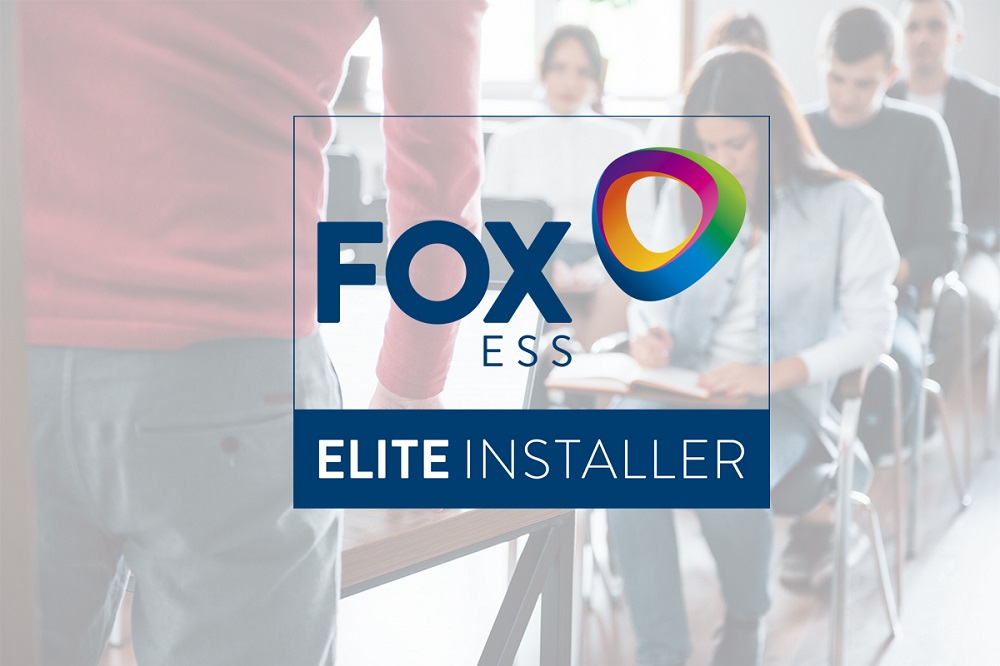 FoxESS UK Launch 'Elite Installer' Programme
Following a period of unprecedented growth, FoxESS is now firmly established as one of the leading providers of energy storage solutions in the UK.
From this market-leading position, with thousands of systems deployed in the field and as both new and established installation companies make FoxESS their storage solution of choice; FoxESS have launched a new initiative designed to promote installer excellence and to provide end-user confidence.
The Elite Installer Programme is a certification scheme available to installers of Fox products who attend formal FoxESS installer training courses.
Those courses are now underway and are being hosted by Fox distribution partners across the country. Moe Hussein, Sales Manager for Edmundson Greentech Park Royal, recently hosted a training course and was delighted with the response;
"When we issued invites to the training course we hosted at our Park Royal site we were inundated with replies; in the end we had to arrange a second session, and both were over-subscribed. We will be looking to host more courses at our new location in Berkhamsted when it opens next month."
Tani Ndreu of Greentech Park Royal added, "We have a great working relationship with FoxESS who really stand out from the crowd with their UK pre-sales and after-sales support.
"The feedback we have received from the sessions we have hosted so far has been extremely positive and we look forward to staging more events in future."
The Elite Installer Programme offers a number of incentives to the certified companies. These include;
Enhanced levels of after-sales support including direct access to Fox engineers.
Freedom to use the Elite Installer logo on their website and promotional material.
Inclusion in the database and installer map that will be published on the FoxESS global website.
Advanced notice of new product developments.
Regular technical updates and circulars containing crucial updates and bulletins.
Courses will be on-going throughout 2023. Contact your UK distributor/supplier for available dates, or contact craig.woollaston@fox-ess.com.